World War I page 4
German prisoners in a French prison camp, during the later part of WW I.
 *
French soldiers making a gas and flame attack on German trenches in Flanders
*
Women Army recruits from the United Kingdom during drills.  May 1917
*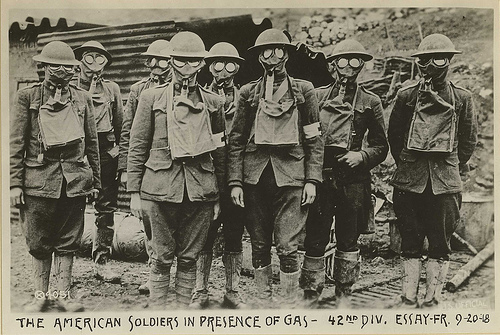 *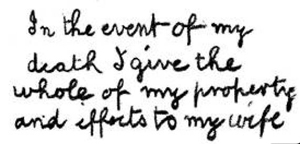 Often servicemen would keep a hand written will in their uniform.
*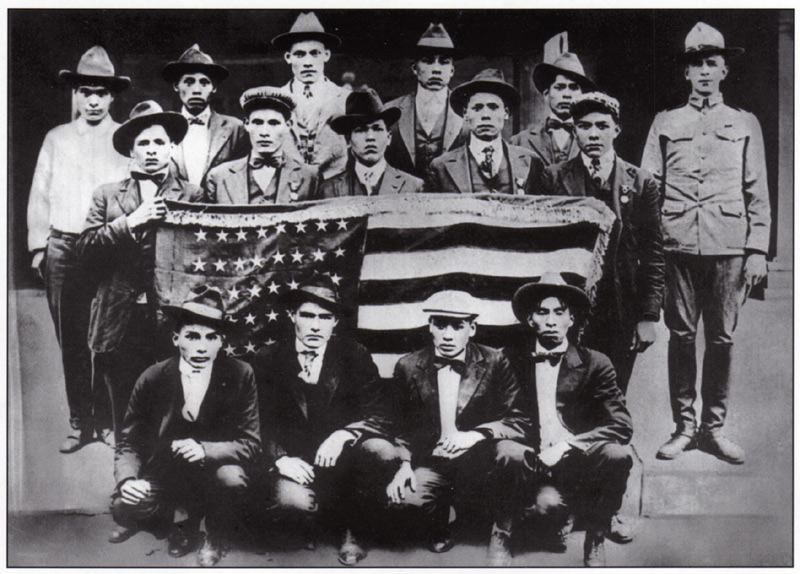 Code talking was pioneered by Cherokee and Choctaw Indians during World War I.  Does anyone know the names of these people?
*