Pictures page 5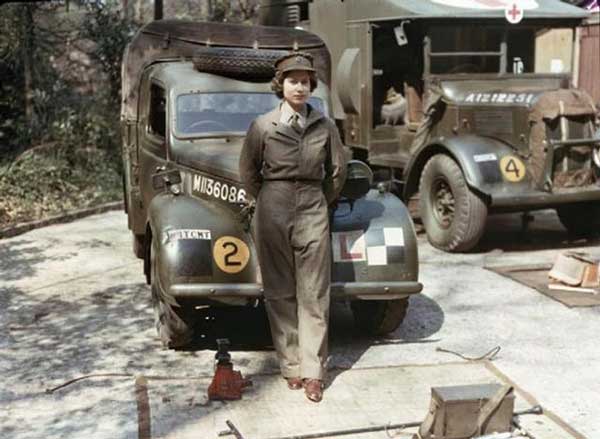 Queen Elizabeth during her WW II service.
*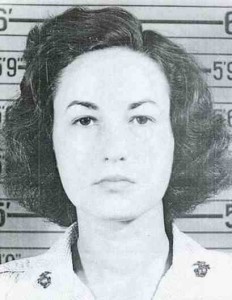 Bea Arthur
(n`ee Bernice Frankel) (1922 – 2099) SSgt. USMC 1943 – 45 WWII.  Enlisted and assigned as typist at Marine HQ in Wash DC, then air stations in VA and NC.  Best remembered for her title role in the TV series Maud and as Dorthy in the "Golden Girls".  Wish I new this when watching the Golden Girls.  Photo & info sent to me by an email friend.
*
 *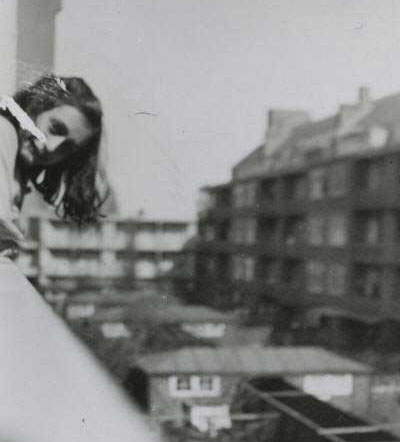 Anne Frank poles her head out of her family's flat in Amsterdam.  1942
*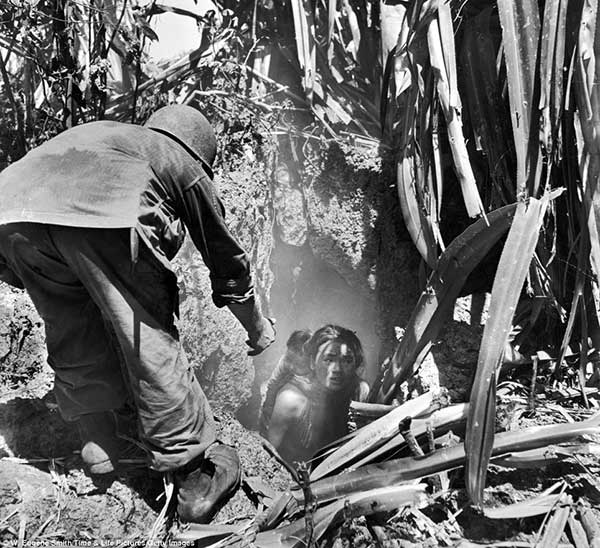 A US soldier offering his hand to a woman Leaving a cave during WW II.  Does anyone know who these people are?
*
 USAAF B-25 sinks Japanese destroyer Amatsukaze off the coast of Xiamen China. 1945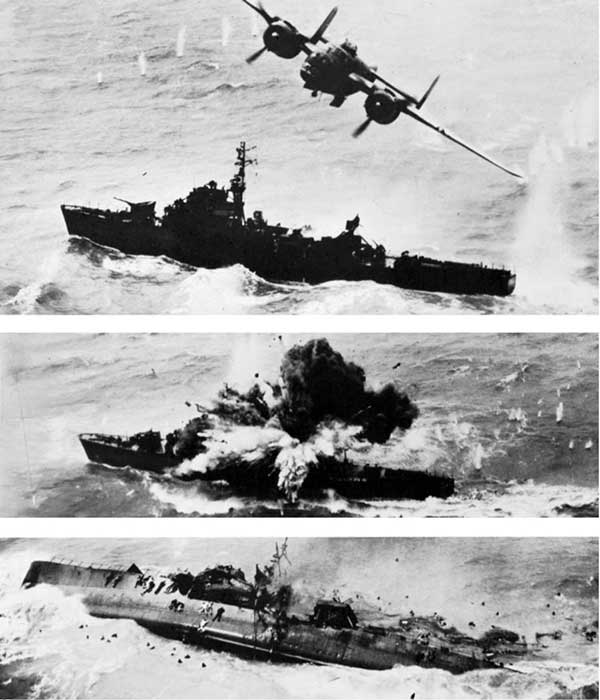 *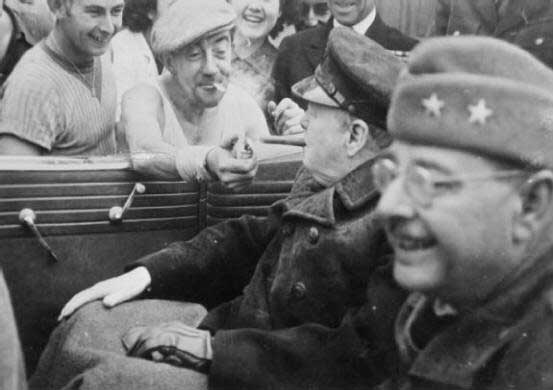 A newly liberated French citizen happily lights Winston Churchill's Cigar.  1944
*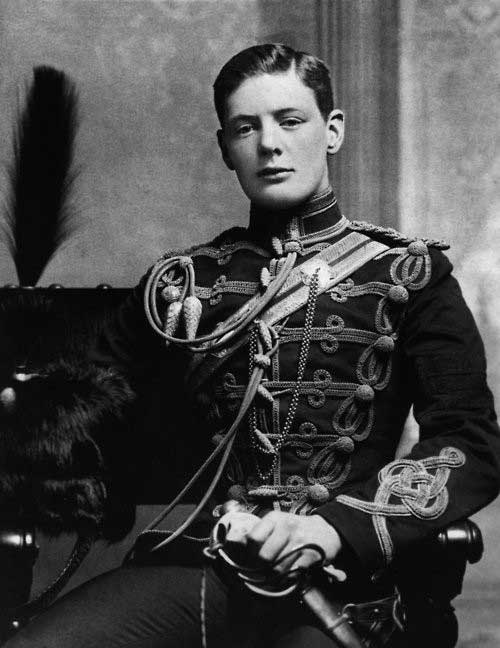 A rare photo of a yound Winston Churchill.  1895
*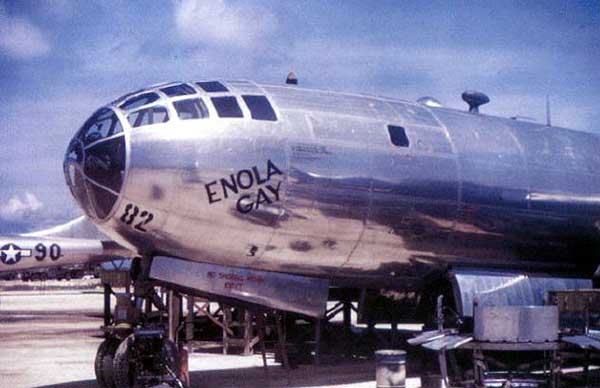 The Boeing B-29 superfortress bomber that dropped the nuclear bomb over Hiroshima.
*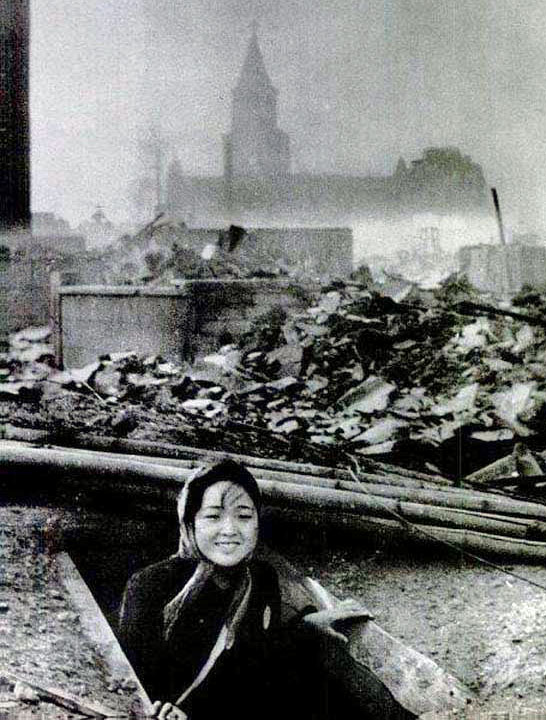 Woman who survived the anagasaki bombing.  1945
*