Civil War Pictures
Abraham and Mary Todd Lincoln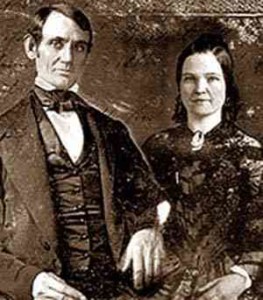 November 4, 1842.  Springfield, Illinois
*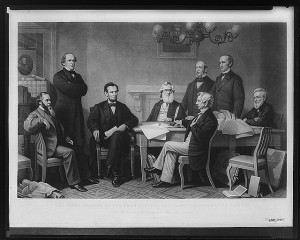 The first reading of the Emancipation Proclamation before the cabinet.  Painted by F.B. Carpenter; engraved by A.H. Ritchie,  c1866.   January 1, 1863 Lincoln Signed the final draft of the Emancipation Proclamation.
* 
 Emily Todd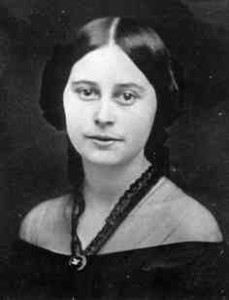 Emily Todd is Mary Todd Lincoln's half sister.
b. 11 Nov 1836, d. 20 Feb 1930
*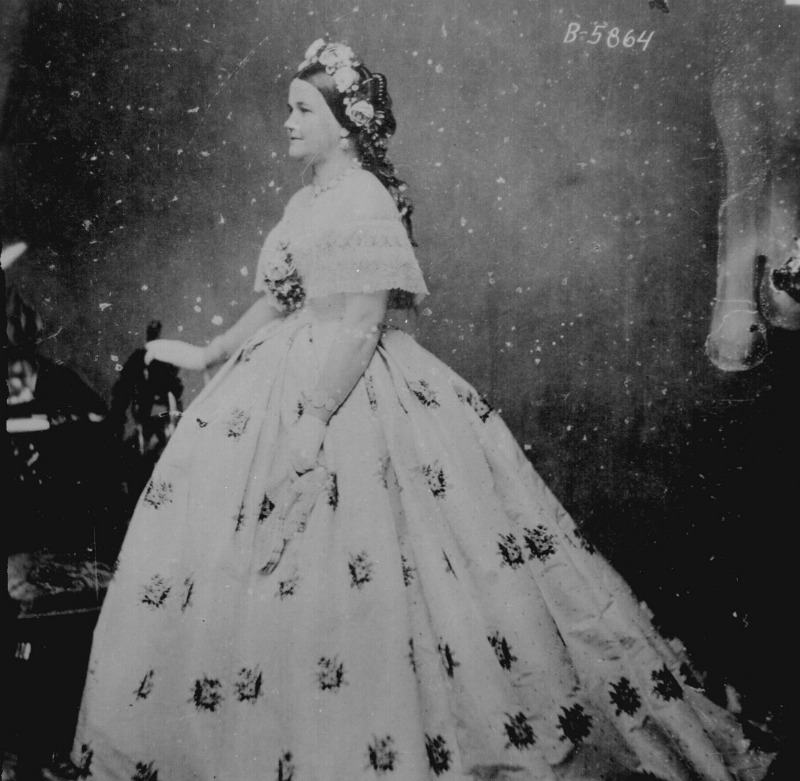 Mary Todd Lincoln
*
Robert Lincoln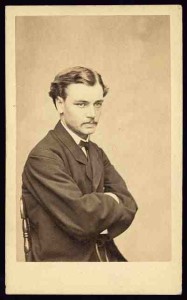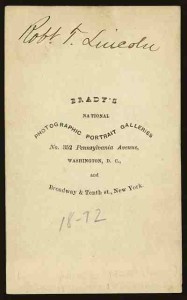 Robert Lincoln is the son of Abraham and Mary Todd Lincoln.
On September 24, 1868, Robert Lincoln married the former Mary Eunice Harlan (September 25, 1846 – March 31, 1937), the daughter of Senator James Harlan and Ann Eliza Peck of Mount Pleasant, Iowa. They had two daughters and one son.[9]
Source: Copied from Wikipedia Free Encyclopedia.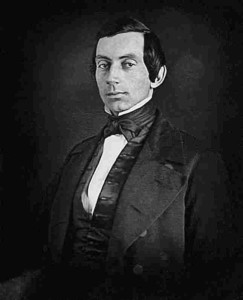 Abraham Lincoln in what is considered to be his earliest photograph. c. 1840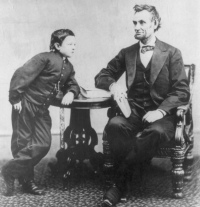 Lincoln and Tad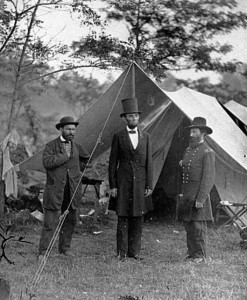 Abraham Lincoln at the Antietam battlefield.   The next day, Oct. 4, 1862  his Emancipation Proclamation was proclaimed.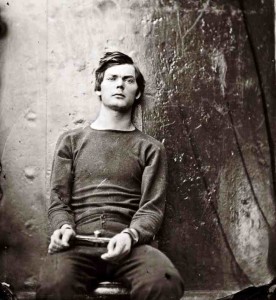 Lewis Powell, a co-conspirator in the assassination of Abraham Lincoln.  He was hanged in 1865.
*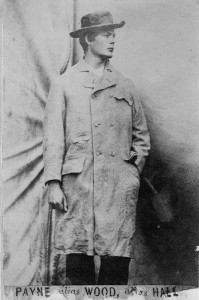 Payne, alias Wood, alias Hall.  Arrested as an associate of Booth in the conspiracy.  Library of Congress
 Ford's Theater 1866
*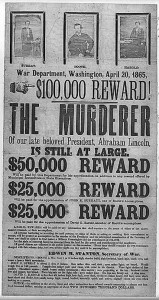 The murderer of our late beloved President, Abraham Lincoln, is still at large.
*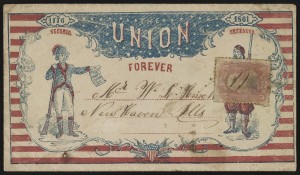 Civil War Envelope
*