World War I page 2
Tsar Nicholas II of Russia & his wife Empress Alexandra Feodorovana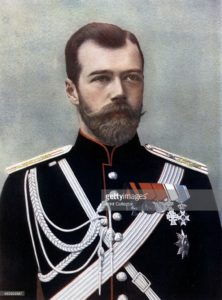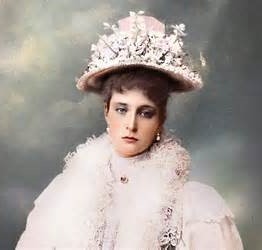 September 5, 1915;  Tsar Nicholas II takes personal control over Russia's armies.
February 21, 1916;  The Battle of Verdun begins.  It was the longest battle of World War I and was one of the bloodiest.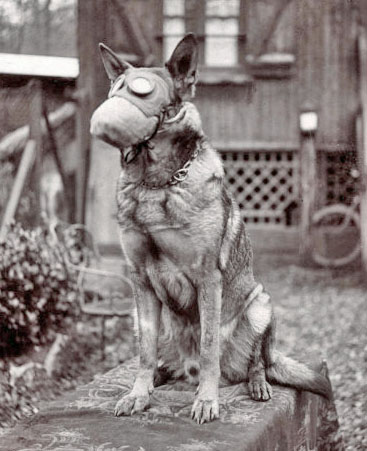 Satan, the Wonder Dog. c. 1916
Wearing a gas mask, Satan delivered a message from French commanders reading;   'For God's sake hold on.  We will relieve you tomorrow.'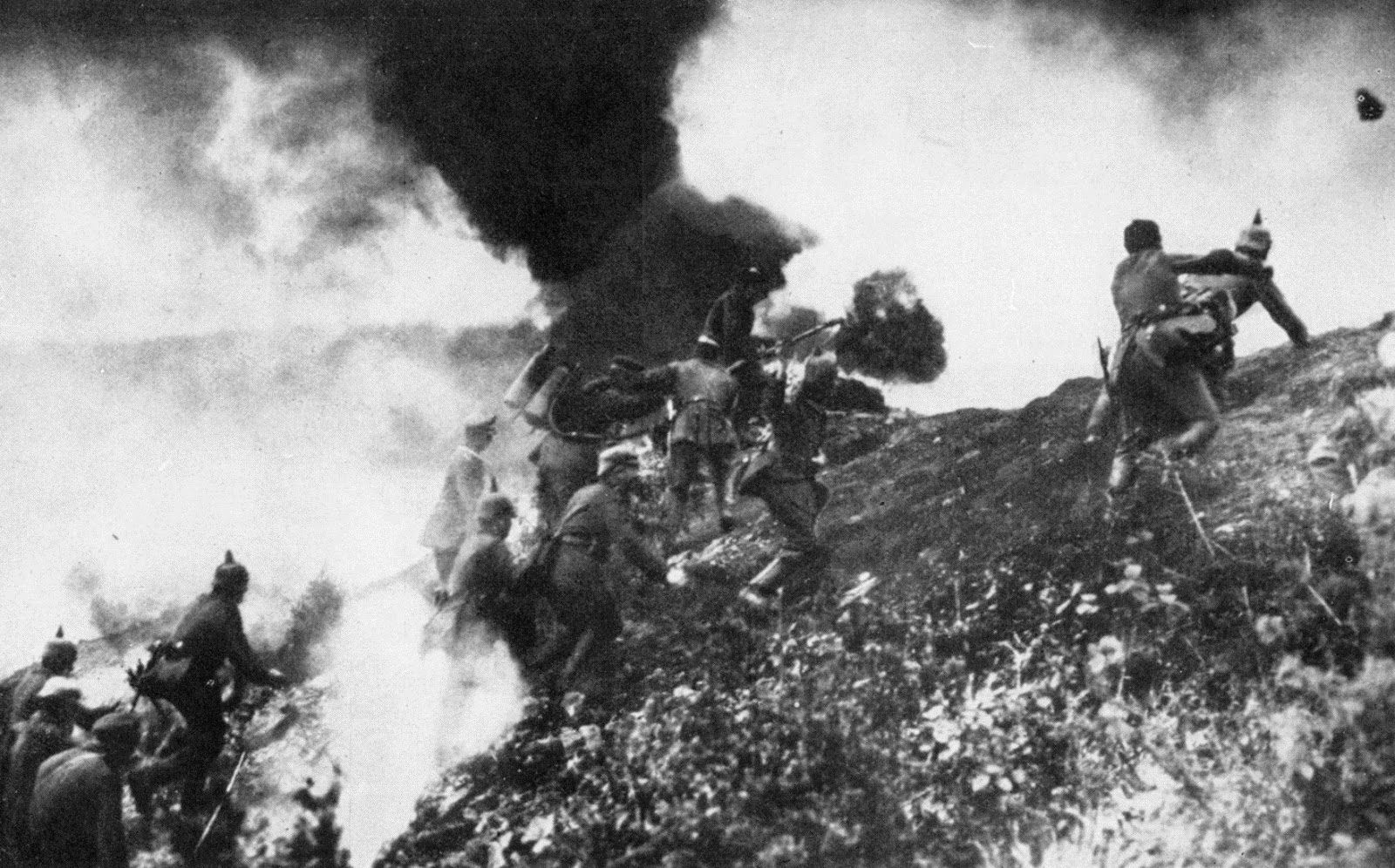 The battle for Verdun was the longest in history lasting over 10 months.  A century later, Verdun is still littered with so many bodies, arsenic and unexploded shells that nothing grows.  There were 700,000 casualties.
*
May 31, 1916;  The Battle of Jutland, the major naval battle of war, begins.
July 1, 1916;  The Battle of the Somme begins.  Tanks are first introduced into battle.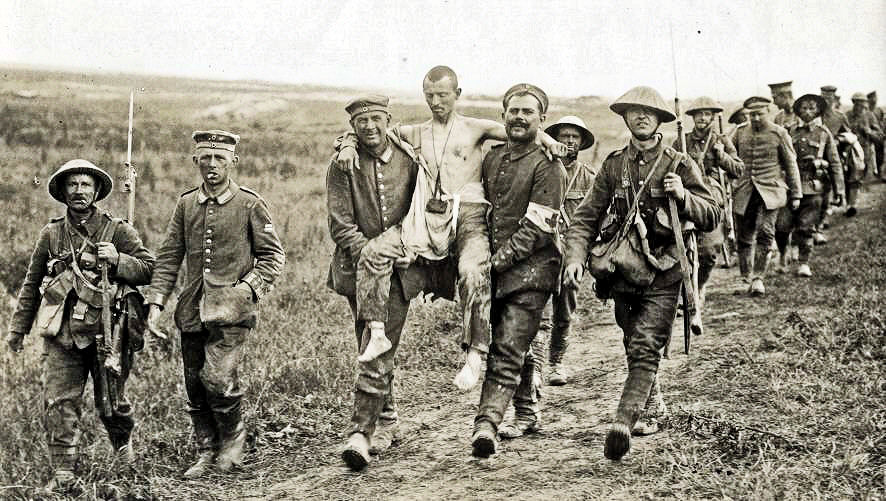 Battle Somme German
The first day on the Somme was a disaster for the British Army.  On the first day there were 60,000 British casualties.  All that was left of the 2nd Co. of the 165th infanterie Regiment were two officers and twelve men.  It was one of the bloodiest campaigns of the war.
*
Indian bicycle Troops at the Battle of the Somme.
*
September 15, 1916:  The tank makes its debut at the Battle of the Somme.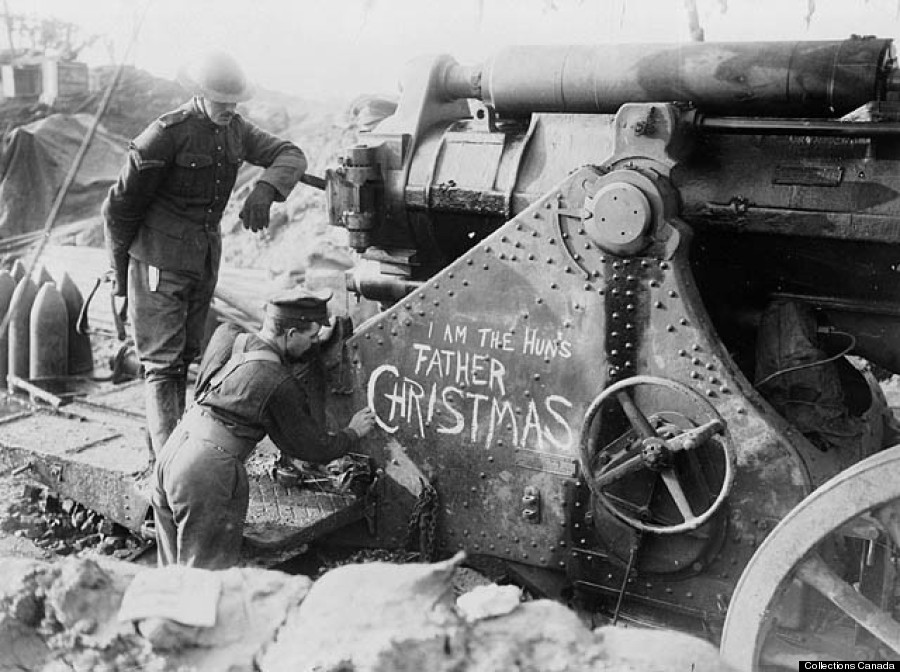 *
January 19, 1917;  Germany sends the secret Zimmerman Telegram to Mexico in an effort to entice Mexico to join the war.  The British intercept and deciphered the coded message.
March 15, 1917;  Russian Tsar Nicholas II abdicates.
April 6, 1917;  The United States declares war on Germany.
 Creator James Montgomery Flagg. Published c 1917
*

*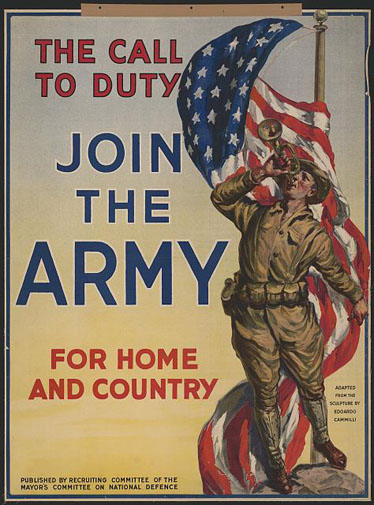 *

Young men registering for military conscription. New York City, June 5, 1917
*
*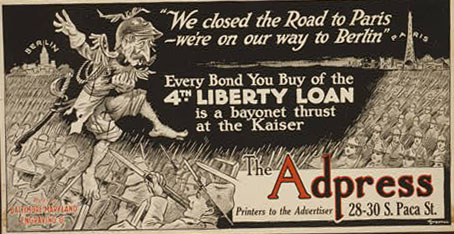 *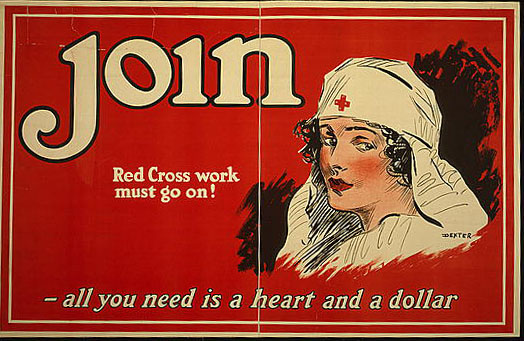 *